In 1878 the government proclaimed the new township Carrieton, named after Lucy Caroline Jervois, daughter of the Governor of South Australia, Sir William Francis Drummond Jervois. Previously the township was known as Yanyarrie Whim.

Carrieton became an important business centre for the surrounding districts. In 1882 the opening of the Orroroo to Quorn railway saw Carrieton prosper as an integral part of the railway, servicing the north and south with grain, In 1889, 10,000 tons of goods were handled at the Carrieton Station and delivered to markets.
Many stone ruins across the district give evidence to the small and short-lived existence of farming around the area. Lack of rainfall and capital forced many to leave the area.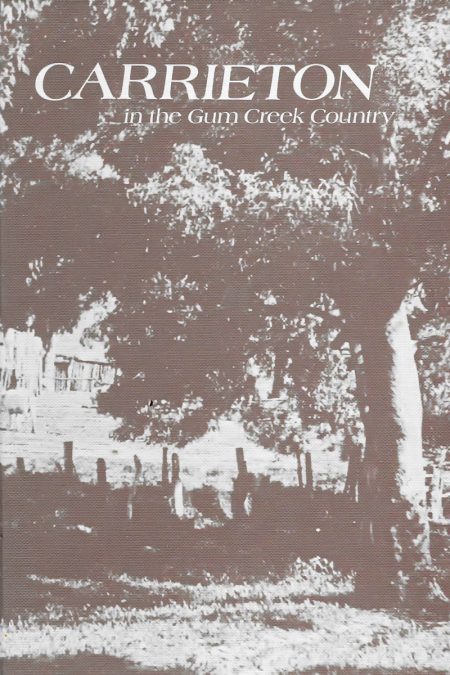 The history of Carrieton is well recorded. The book " Carrieton in Gum Creek Country" published for the Carrieton Centenary in 1978 covers the districts history with detail from the  earliest recordings of aboriginal contact in mid 1850's  with explorers and pastoralist through to the centenary celebrations in 1978. 
Published by Carrieton Centenary Committee first printed 1978 Gillingham Printers  National Library of Australia card no and ISBN 959586 0 3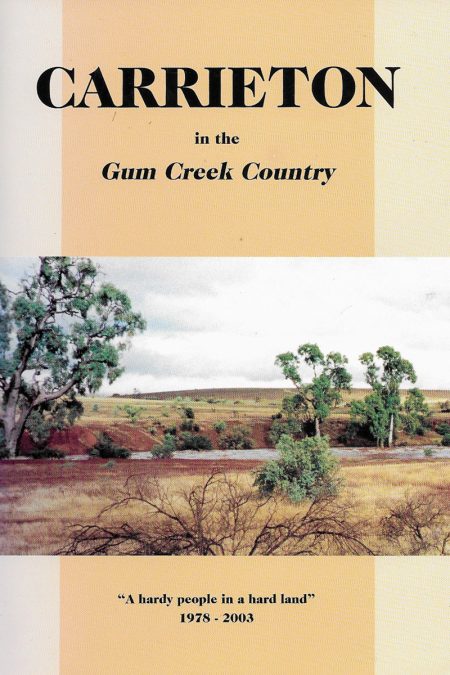 Continuing the story of the Carrieton District for the next 25 years is  "Carrieton in Gum Creek Country  -hardy people in a hard land 1978-2003."

Published by Carrieton Progress Association 2003  ISBN 0 646 42302 9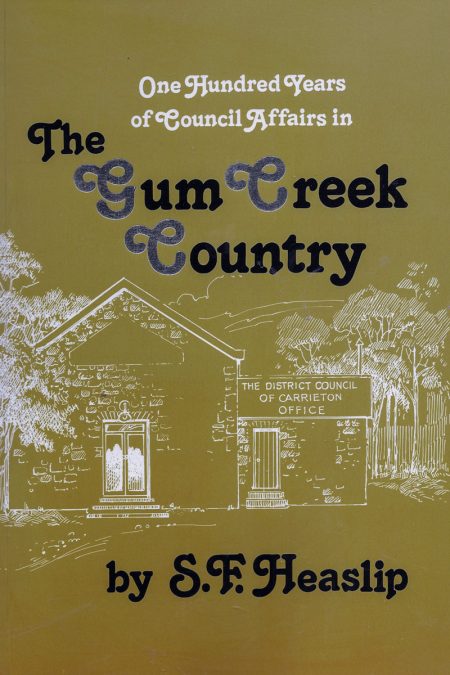 Complementing and adding to the districts story is a 100 year history of  District Council of Carrieton.
Heaslip S F Published by the District Council of Carrieton 1988 Gillingham Printers  ISBN 07316 2508 0
Another reference book listing buildings of historical, architectural , social and economic  significance in the Carrieton District is available for reference at the Carrieton Caravan Park or the council office of Orroroo -Carrieton in Orroroo. The Upper North Heritage Review Volume 4 District Council of Orroroo Carrieton  prepared for Government of South Australia  and Department Of Environment and Heritage printed 2007